Landscape Carpentry
Isn't it amazing that in a world of concrete and steel emerges an old world of wood? It's not surprising because landscape carpentry has been an art since thousands of years ago. Wood brings back memories--that day when commune living was a trend. And now, that humble, rustic, and nostalgic comfort can be brought back to your backyard.


The Benefits of Using Woodworks
Concrete and steel are durable and versatile, but woods also possess the same quality. In fact, adding carpentry works to any landscape beautifies an entire area. And that unique, natural aesthetic appeal is just one of the many benefits of wood. Here are more of them: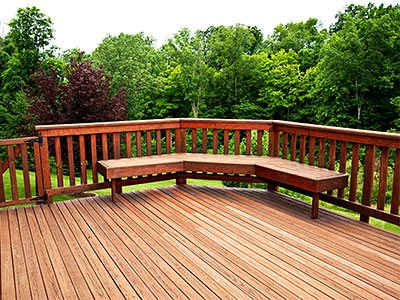 Green. Production of wood for carpentry is energy efficient. It requires as little as 4% energy compared to other materials such as steel. Don't forget that wood is also a natural insulator. It has air pockets in its cellular structure, making it the better insulator than other materials. What's interesting is that wood is cool to the touch, which is a really great benefit for property owners in Wahiawa.


Durable. Just look at old homes and structures made out of wood. Now, who says wood is not durable? The problem with most woods used today is that they are not mature enough and properly harvested. At Unlimited Landscape Hawaii, we use only the right wood for our landscape carpentry, so you can be sure that whatever wooden structure we add to a yard will last forever.


Cheaper. Debate is off because several studies have proven that wood is the long-term, more economical building material.


Promotes goodwill. Using wood means supporting the entire industry that covers forests with trees and provide local, green jobs. And that feels good.


Carpentry is necessary. Despite newer technologies, it continues to gracefully thrive in this very competitive market. Now, you can be more proud with wooden structures built around your home.


Landscape Carpentry Ideas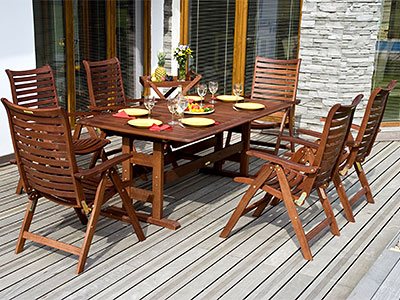 Landscape carpentry has a lot of faces. It could be a patio or a pool deck. It can be the mini bridge over that lovely pond. It can be a fence, of course. Even better and bigger, it can be a gate. It can even be a whole new outdoor structure like a gazebo or an outdoor kitchen. Speaking of an outdoor kitchen, our woodwork can also create kitchen cabinets and wooden furniture around an area. Think about dining tables, high stools, benches, and swings. Wood can even make up stairs and be used for retaining walls. Wood is perfect for a pergola that connects one outdoor area to another.


Carpentry Works by the Experts
There's just so much that wood can do around a landscape. But the most important thing is to use only mature wood for whatever outdoor element it may be. At Unlimited Landscape Hawaii, we get our wood from responsible companies. This ensures that your wooden investment will stay beautiful and strong through the years. We also have certified carpenters who are all well-trained and experienced in all facet of landscape carpentry. They're also very creative and have keen attention to details.

Perfection is our aim. Your yard will be perfect with flawless wood works. Let us build those for you with our landscape carpentry services.