Tree Service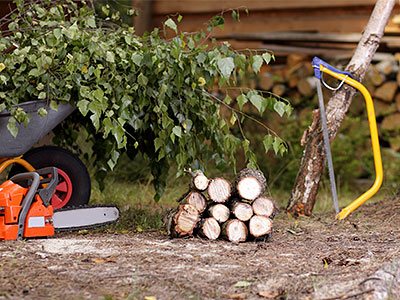 Our Various Tree Services
It's just wise to protect and improve your investment. Our company can help you with our reliable tree service. We have arborists who are experienced in doing this highly specialized task. Here are some of the specific tasks that we can do:


Planting. Every yard should have trees. We'll help you choose the best species based on your care commitment and your functional plans for the area. After that, we'll help with planting a tree and care for it until it is mature enough.


Pruning. Trees would need pruning if they interfere with structures and utilities, are damaged by storms, are diseased, dead, or, if doing so, will improve their function.


Emergency Tree Care. Emergencies like storms might happen that could cause damages to some parts of or an entire tree. We'll be there no matter what the reason is and no matter what the tree service might be.


Tree Removal. It may be a difficult decision, but, sometimes, removing a tree is the best thing to do. That is, if the tree is dead, dying, obstructive and cannot be corrected, causes harm, crowds an area, diseased, needs to be replaced, or if required in construction. Our arborists can help you decide whether tree removal is the best option.