Fencing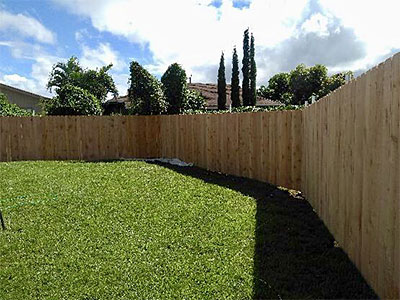 We specialize in Fencing and gate installation for residential and commercial properties of all sizes. Our installers are highly skilled and have completed numerous fencing projects throughout Oahu.

The types of fences we offer include:


Vinyl
Chain Link
Wood
Wrought Iron

Our fences are available in a variety of sizes and heights and can be customized to fit your specific need. No matter what you are looking for, our professionals can assist you in choosing and installing the fence you need.

Whether you've just purchased a new home and need a fence or looking to replace an aging one, we at Unlimited Landscape Hawaii LLC will assist you with the ideal options. Additionally, we construct fences at commercial locations in Wahiawa, HI, including commercial and retail complexes and educational institutions. When assisting you in selecting the appropriate fence material and design, we consider your demands, property, goals, and budget. Our services have benefitted both commercial and residential customers in the region tremendously.

As mentioned before, our business can assist with installing wood, metal, vinyl, and block fences in various forms and sizes on small and extensive properties. We work diligently to ensure that your fencing is genuinely one-of-a-kind in every aspect. High-quality materials and cutting-edge manufacturing and construction procedures contribute to creating sturdy, long-lasting fence constructions that provide an outstanding return on investment. Our crew is informed and accommodating, providing customized recommendations depending on your interests.


Customized Fencing Services
Some consumers request that we assist them in replacing existing fences, which we also do. If you want superior solutions from a reputable local business, we are the experts to call. Besides offering excellent services, we place a premium on customization and flexibility. This approach ensures that our clients get exceptional value. Regardless of the size or complexity of the work, we can help you with the optimal solutions. Our professionals work with you to understand your requirements before proposing the most cost-effective solutions. We offer the perfect balance of quality, reliability, and professionalism.

If you want high-grade fencing installations for your residential or commercial property, please call Unlimited Landscape Hawaii LLC at 808-726-9495. You can also send us your project specifications or inquiries via this Online Form. One of our specialists will call you back soon to discuss your project.