Grass Installation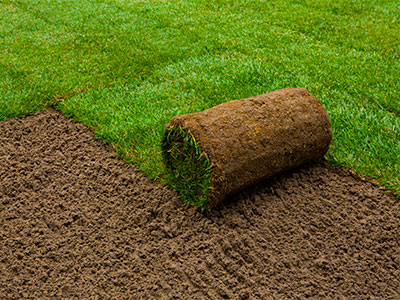 Landscaping adds beauty and character to any residential or commercial property, and green spaces create a very cool, fresh look. Unlimited Landscape Hawaii LLC has been providing consumers in and around Wahiawa, HI, with various landscaping solutions. We are expert grass installers and can create stunning areas on your property with the type of grass you want.

We frequently use sod because it is a convenient, quick, and hassle-free method of constructing a lawn. Sod is supplied in squared pieces or rolls, and we can complete the installation in a short period. We have years of experience in this industry and have offered our clients innovative solutions. If you choose, we can also develop lawns using the seeding approach.


Cost-Effective Grass Installation
We install lawns using only the finest sod/seeds and fertilizers. Additionally, drainage and irrigation systems become vital components, which we ensure are in perfect working order. Our group includes expert lawn installers who install the turf in your yard or landscape precisely and efficiently.

We take a systematic approach and emphasize delivering outstanding value for money on each work. There are several types of grass to select from, and our experts will offer you all the information necessary to make the best selections.


High-Quality Landscape Solutions
We get superior sod and seeds from leading local nurseries, and our grass is always weed-free, helping to promote grass health. It ensures the health of your lawn. We have the experience and capabilities necessary to finish projects of any scale quickly. Generally, we tell our customers that the optimum time to install grass is in the spring. The weather patterns are optimal for grass to flourish and thrive at this time of year. Because the sod includes roots, it grows much more quickly and consumes far less water.

We can obtain a variety of sod sheets, and the one we choose will be determined by the general location where the lawn installation is required. We employ cutting-edge installation techniques and approach each job with professionalism. Our company provides fertilizer supply, installation, and application. Our staff will also thoroughly clean the site after installation is complete.


Specialists In Local Lawn Installation
Our team is highly qualified, and they will complete the project competently. When you contact us, we will visit your location and assess the area where you need the grass, provide you with an estimate, and then complete the work to your satisfaction. Along with installing new grass, we offer patching services for existing lawns on your property. Our company handles grass installation in more extensive landscapes and compact yards. We are devoted to providing tailored solutions at an affordable price, and over the years, we have handled commercial and residential lawn installations of all shapes and sizes.

If you want the best quality grass installation, please call Unlimited Landscape Hawaii LLC at 808-726-9495. You can also send us your requirements and inquiries via this Online Form. One of our experts will call you back soon to discuss your project.